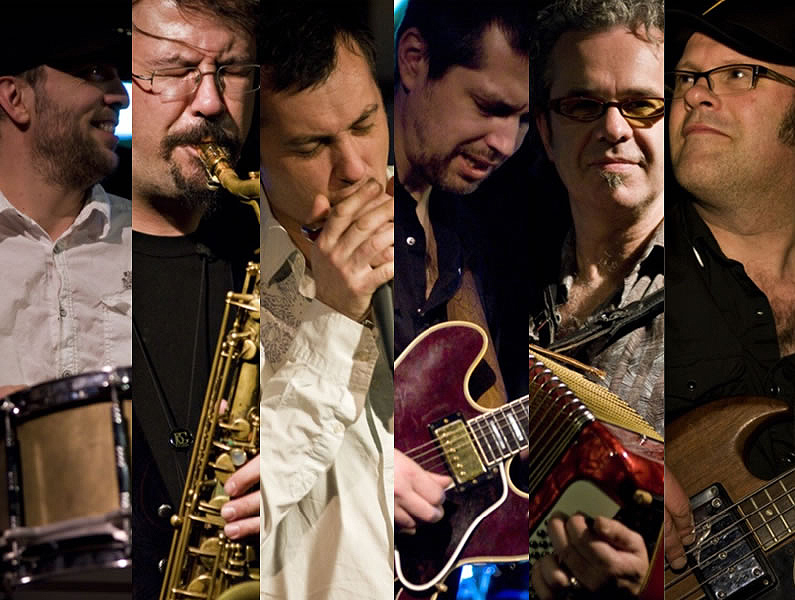 Brickhouse is an original band with a vision. A vision that one day 'live'music will rule the day… again! For 17 years, fans have hummed, sung and even lived the songs that bring them back time and time again. Singer Rob Bracken invites you into the 'kitchen', where sights, smells and sounds are tossed on a groove and served on a platter. Never without a house gig, always a good time.
Dubbed as "Vancouver's busiest band" (Storman Norman, Rock 101 Sunday Blues) Brickhouse has won the respect among musicians as a band that makes a difference, where the 'song' is the focus, accompanied by individual inspiration. On any given night, old and new friends share the stage to play their part in the classic "Brickhouse" experience.
With a list of original material that rivals the number of keys on a full size piano, Brickhouse delivers a message that attracts the young at heart. With over 200 shows a year, it's no wonder fans choose the set list before the band does.
Now a six piece ensemble, the sounds are forever evolving into a groove that'll knock your socks off!
Brickhouse is…
Rob Bracken – Lead Vocals and harmonica
Ray Keesh – Bass Guitar
Ed Johnson – Drums and Percussion
Oldrich (OZ) Zitek – Saxaphone and Backing Vocals
Todd Taylor – Guitar and Backing Vocals
Darryl Havers – Hammond Organ, Keyboards and backing Vocals