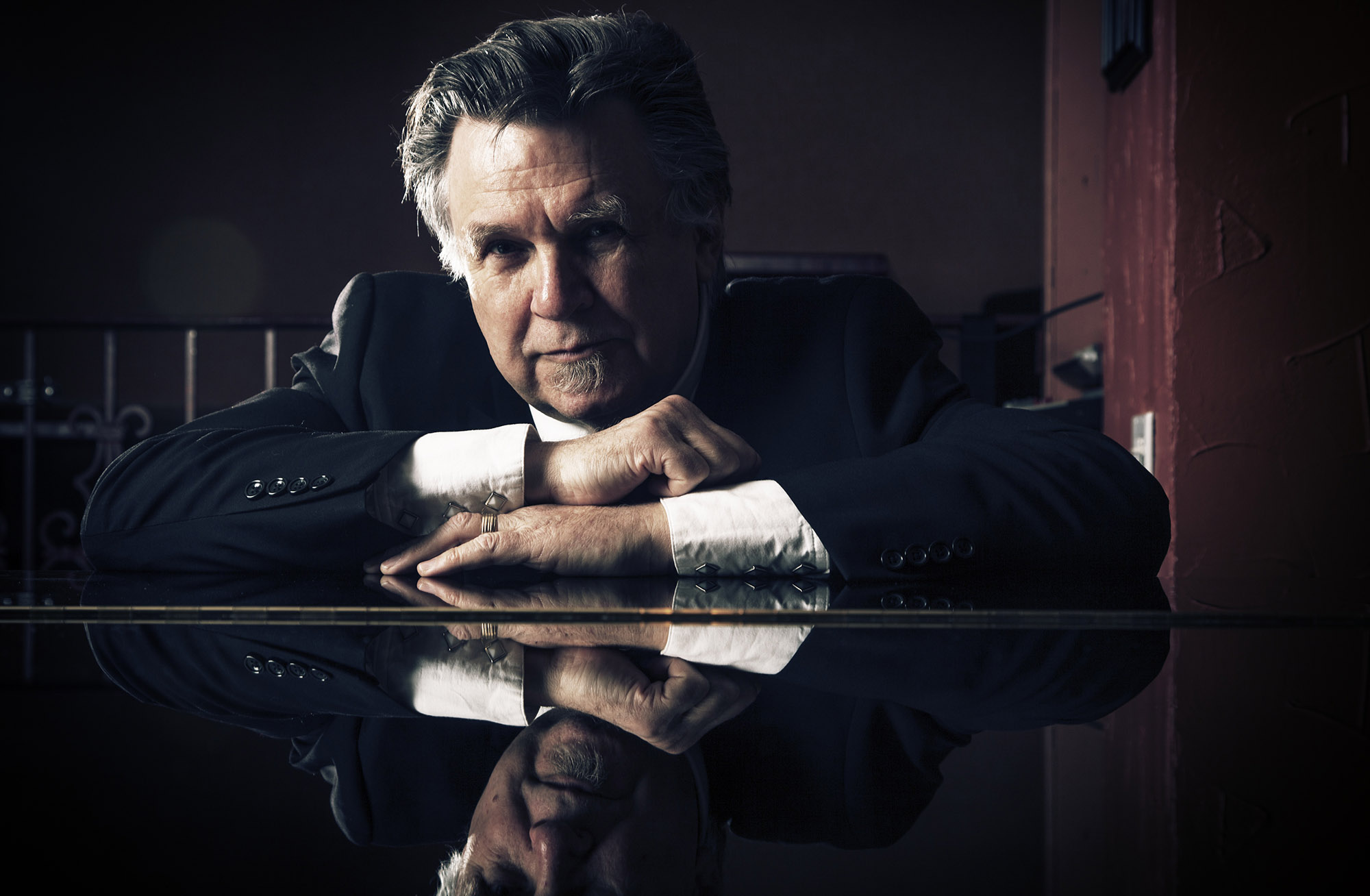 Although he now lives in Canada, Maple Blues Award winner David Vest is an authentic, Southern-bred boogie-woogie piano player and blues shouter. Born in Alabama in 1943, David grew up in Birmingham, near Tuxedo Junction. He played his first paying gig in 1957, and by the time he opened for Roy Orbison on New Year's Day 1962, he was a seasoned veteran of Gulf Coast roadhouses and honky tonks.
At the age of 17, David went on tour with Jerry Woodard and the Esquires, some of whom later became key members of the Muscle Shoals Rhythm Section and the Muscle Shoals Horns. While still with Woodard, he jammed with Ace Cannon, Bill Black's Combo and the Jimmy Dorsey Band in clubs along the Florida Panhandle, where fellow Alabaman James Harman would soon make his mark.
He had seen Carl Perkins, Jerry Lee Lewis, and Johnny Cash by 1958. He saw Bo Diddley, Jimmy Reed, and John Lee Hooker in the prime of their careers. Sam Cooke, Clyde McPhatter and Hank Ballard, too. About the time he turned 21 he found himself onstage backing Big Joe Turner, who said that David Vest's playing made him feel like he was back home in Kansas City.
He had also worked the southern gospel circuit, appearing on programs with the Statesmen and the Blackwood Brothers. His first recording featured the last song written by Alton Delmore. David himself wrote the first songs ever recorded by Tammy Wynette, as detailed in Jimmy McDonough's bio of the country legend. He also dated a sister of the Louvin Brothers, toured with Faron Young (who threatened to kill him), backed Red Foley in a show where all the stars got robbed, worked in a theatre with Fannie Flagg and became the first American artist to record an album in Romania.
Later David would receive the "direct laying on of hands" from piano legends like Big Walter The Thunderbird, Katie Webster and Floyd Dixon. He would tour extensively with Jimmy T99 Nelson and Miss Lavelle White, when he wasn't playing bebop in jazz clubs with Jimmy Ford and Straight No Chaser.
From 2002 through 2006, he was co-leader of the Paul deLay Band, reaching the Top Ten on Billboard's national blues chart with The Last of the Best. After deLay's untimely death, Vest joined forces with Kenny 'Blues Boss' Wayne to form supergroup Northwest Pianorama, and briefly led a Sun Ra tribute band.
David's many festival appearances include Bumbershoot, King Biscuit, Waterfront (Portland), Winthrop, Edmonton, Calgary, Tremblant, Baltimore, Houston, Ritzville and N.O. Jazzfest (with Miss Lavelle White). Time has done little to diminish David's level of energy, skill and drive. Whether working solo or with his band, he continues to bring audiences to their feet. and his latest CD East Meets Vest (his fourth as leader since 2002) was named "one of the best blues albums of 2012" by Holger Petersen of CBC's Saturday Night Blues.