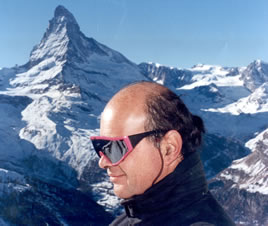 His name Is Doc Fingers, but you can call him Doc.
It was in the early seventies, during a stint with the Ronnie Hawkins Band that Bruce Gallagher acquired that handle. "They initiated me as a Doctor of Fingerology and ever since then I've been known to everyone as 'Doc'."
If the name fits…
The Doctor has treated crowds of partiers from the peaks of ski slopes in British Columbia to smoky jazz bars in Paris, France, from 'Paradise' (Hawaii) to Keffalonia, Greece, and many places in between.
Wherever Music Therapy is Recommended, the Doctor is the Cure. Neal Hall, Vancouver Sun Music Critic says: " GOOD TIME MUSIC – IT'S WHAT THE DOCTOR ORDERED…. When it comes time for that therapeutic, good time, boogie woogie blues, jazz and rock and roll, there's no one that can tickle the keys quite like the Doctor."
Doc's musical influences include some of the greats like Ray Charles, Randy Newman, Fats Waller, The Beatles, Chuck Berry, Dire Straits, Leon Russel, Bob Dylan and Little Richard.
Armed with an astounding repertoire of songs, Doc is ready to stay up all night, mixing musical potions to cure any crowd of the Blues.
Whether it's gigging with the boys in Canada or a solo tour of Europe, Doc works a kind of magic taking a room with some people and transforming them into a crowd of happy partiers.
The heart and soul of Rock and Blues live in those crazy digits. That's why .. . When the Doctor mixes up his musical potion crowds of believers open up and say Yeah!