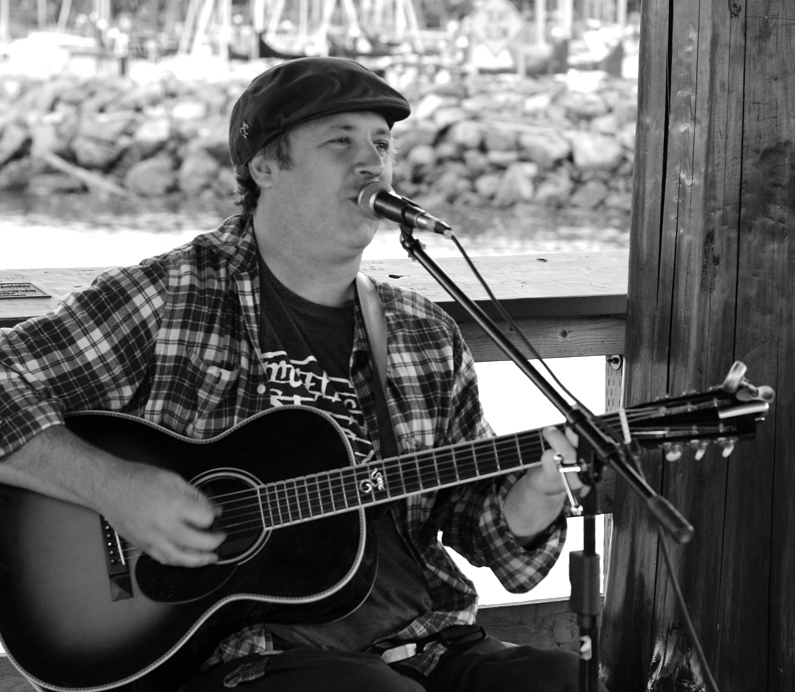 Simon received a BFA in Integrative Music Studies at Concordia University 1995. In 2012, he polished up his skills at The Berklee School of Music, completing the Professional Guitar Certificate. He has played in bands in London, Ont. and Montreal, Que, settling on the West Coast in 1996 where he played in several
bands: Azulejos, The Sue Leonard Band, Los Nacos, Gut Bucket Thunder and The Precious Littles. Notable gigs included 2005 North County Fair, The Likely Bluegrass Festival, Gibson's Jazz Festival, 2010 Olympic Torch Relay Show, House band at the Garden Bay Pub (2005-present), Robert's Creek Festival, The
Apple Festival, Live Recording at StraitSound.
DISCOGRAPHY
The Ballad of Nicky Needle, 1999, Guido Heistek. Recorded at Zepp Studio and Squid music (Japan) and Profile Studios (Vancouver). Co-producer and electric guitarist.
Comfort Zone, 2004, Angie McCauley, Bearwood Music. Electric guitar and additional production.
Passenger Stanton, 2006, Joe Stanton. Produced by Colin Nairne . Electric guitar.
Borderland, 2008, Lowry Olafson. Bearwood Music. Electric guitar.
Silverado, 2008, Slim Milkie. Bearwood Music. Additional production and electric guitar.
Sometimes You Win, 2008, Joe Stanton and The Precious Littles. Bearwood Music. Co-produced with Ray Fulber, electric guitar, dobro, piano and vocals.
TEACHING
Private music teacher, 1996-present. Simon offers workshops in blues and swing guitar, music theory and improvisation.